You Tell Me What's Better Than, Food???
First off I've been M.I.A for quite a long
time, guys.
Well, here goes. What's better than food, you got it Miniature Foods! My cousin needed some things to accompany
a small
grocery buggy that my mom gave her a few years back. First of all she never puts anything
on her desk. So, I decided to
surprise her with a bunch of
goodies. I tell you sooner or later we are only going to be able to afford food this size, if prices
keep going up. Anyway...
The shopping cart has a Oprah Magazine and an Essence Magazine, 3 bags of Potatoe Chips (including Limon Her Favorite),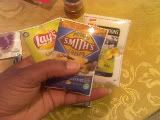 box of Celestial Seasonings Green Tea (another Fave),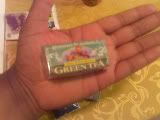 a Crochet Apple,







a Mrs. Smiths Apple Pie,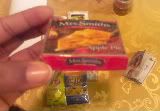 Here's the back of the Pie Box......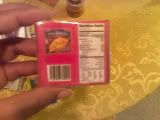 a Crochet Steak,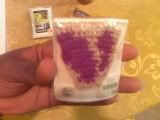 Everything came out very well, being that I made up things has as I went along. Thanks for looking.